About The Event
Indian Jeweller is back with 3rd edition India's Coolest Store Awards 2022 (ICSA 2022) in association with Couture India Show 2022 on 17th September 2022 at Taj Palace, New Delhi
Providing the BEST Retail Experience is an art perfected by a few. Tangible aspects like Ambiance, Service, Inventory, Merchandise with the more intangible aspects like how empathetic are you towards your employees, what are your policies like, as a brand how do you contribute towards the betterment of the society and your country at large, what innovative experiences do you offer to your customers? A seamless melange of these two aspects is what makes brands relevant, successful and COOL. Do you believe you are a contender?
IF YES! THEN HERE IS YOUR CHANCE TO BECOME ONE OF INDIA's COOLEST JEWELLERY STORES!
The competition will take place over a period of three months, starting July 2022.
Award Categories for ICSA 2022
Event Timeline
1st July, 2022
Participation Open
15th August, 2022
Participation Closes
25th August, 2022
Grand Jury Meet
1st September, 2022
Nominations Announcement
17th September, 2022
Award Ceremony
PROCESS AND JUDGING METHODOLOGY
Step 1: From the entries received, finalists in each category will be selected by Indian Jeweller's editors and a panel of jury comprising of experts.
Step 2: Our panel of industry-expert judges will be divided between the two categories and will rate each finalist from 0-100 in six categories: story, exterior appearance, interior appearance, advertising and marketing, store website, overall individuality and criteria for our special categories.
Step 3:Each criteria will be given the following weightage:
Appearance
(Interior & Exterior)
Event Venue
Taj Palace
2, Sardar Patel Marg
Diplomatic Enclave, Chanakyapuri
New Delhi, Delhi-11 00 21
Our Sponsors
In Association with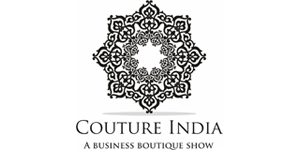 Couture India Show
Powered by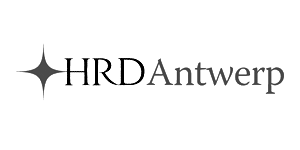 HRD Antwerp
F.A.Q's
What is the participating fee for the Contest?

Rs. 20,000/- Plus 18% GST.

We have multiple stores in different regions of India, which location shall we enter?

Since these are store awards, you can participate for multiple stores in different cities or regions. However a separate form and entry fee will be applicable.

Who will judge these awards?

There will be a panel of eminent jury members and the editor of Indian Jeweller Magazine, who will be examining the form and details submitted by you. The Jury will be highly experienced from the trade and different fields such as interiors, architecture, marketing experts etc.

When will the results be announced?

Finalists will be announced on 1st September 2022, and the winners will be announced on 17th September at the Gala Award Night.

What is meant by boutique format and large format? How do the award modules differ?

Boutique Format : The store with built in area equalling or less than 5000 sqft.


Large Format : The store with built in area equalling or more than 5000 sqft.


Since these are regional awards, so in every region we will be having four winners. Boutique Format Winner & Boutique Format Runner up, Large Format Winner & Large Format Runner up. In total, 16 awards will be distributed along with the 7 Special Category Awards.

How do we apply for special categories?

You 1st fill in the basic details required for your store and then can easily apply for special categories through the form (can choose the categories you like to apply) one company can select one special category to multiple special category in one single form.

What does being the most tech savvy mean?

Being most tech savvy means how well you have integrated technology in your Retail Stores, from ERP, CRM, Social Media to e-commerce.

What are the different criteria for the Coolest Place to Work?

The Judging criteria for the Coolest Place to Work include the kind of policies you have for your employees, in terms of their upliftment, incentives, morale boosting, and creating the sense of belongingness to your brand by taking them on bizcations, treks, providing a work space ambience, work-life balance etc. All of these collectively make your brand the Coolest Place to Work.

What does The Most Socially Responsible Mean?

The Most Socially Responsible refers to awareness of issues that concern social justice and racial justice. Here we will be referring to how aware you are of social issues and have raised a voice about it to stand with the justice in terms of your campaigns.

What is the medium of coolest ad campaigns?

The Best Ad Campaign can be in any medium such as (Print, social media, radio etc.)

What does The Coolest Success Story mean?

Everyone starts a jewellery business with great vision but only a handful of them thrive. This award is to recognise the uphill journey of jewellery retailers who literally began with nothing but with their steadfast vision and ability to think ahead of times, have managed to grow their business manifold. Today, they not only run a successful business, but have managed to evolve, keeping their founder's vision and mission and practices alive.

What does Store of the Year (International) means?

This criteria is to recognise the growth and the efforts of Indian brands that have managed to expand overseas and make a name for themselves internationally.

For any more queries, you can email at coutureindia.show@gmail.com or call at 022-49733160/ +91-90825 32068.